"Classes with Mr Liau always bring fresh insights that have never crossed my mind during my self-study or even during GP lessons in school." ~ Jiwon, Victoria Junior College. Jiwon improved from S to A, and eventually topped his cohort for GP in JC2.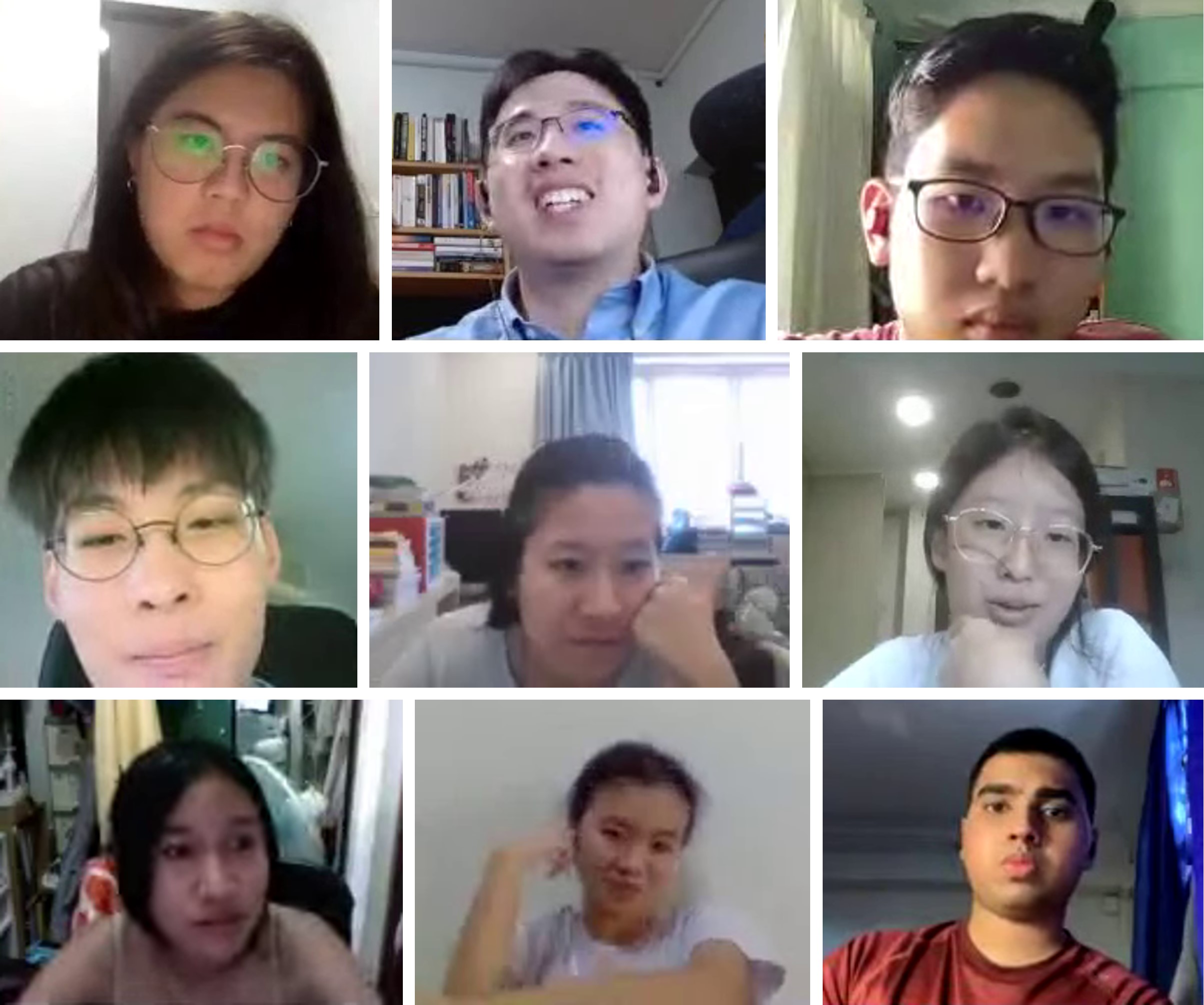 Track record
97% of our students scored 'A' and 'B' grades in 2021

90% of our students score 'A' and 'B' grades every year

Average improvement of three grades (i.e. D to A)

We produce top scorers every year
How we achieve it
Structured learning experience with ample hands-on practices

Interactive and engaging discussions for maximum intellectual stimulation

Individualised guidance and feedback

Detailed notes and supplementary materials for revision

All lessons personally conducted by Mr Liau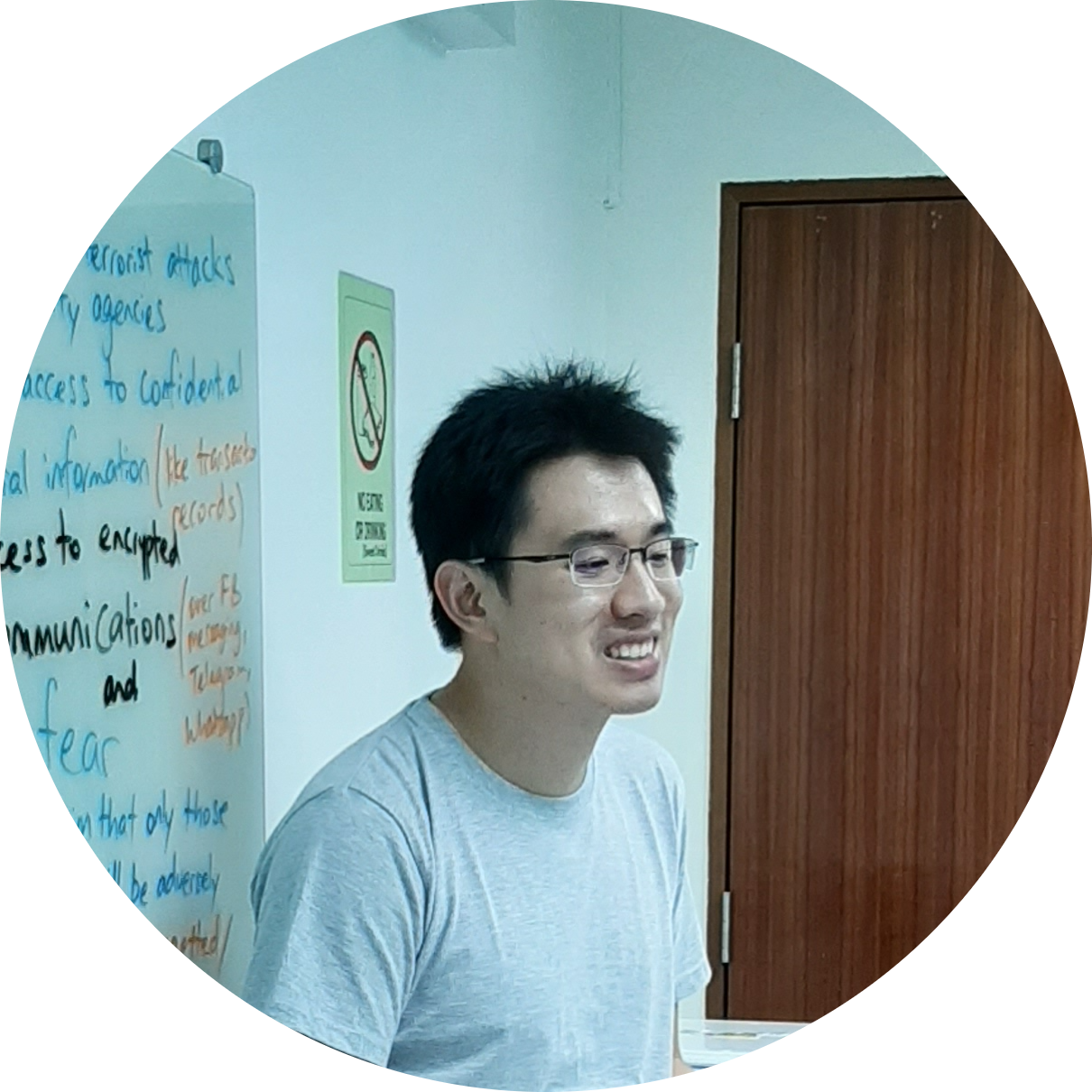 Mr Liau's unique background
Invited author of the General Paper A-Level Ten Year Series Answer Key (2021-2022)

Deep professional experience as a former journalist with op-eds published locally and internationally in newspapers like The Guardian

Extensive eleven years teaching experience

Rich insights as the Hwa Chong HS/JC debate coach for four years (teams won ten championships)

Unique ability to captivate and intrigue as an award-winning intervarsity and JC debater (won four national championships)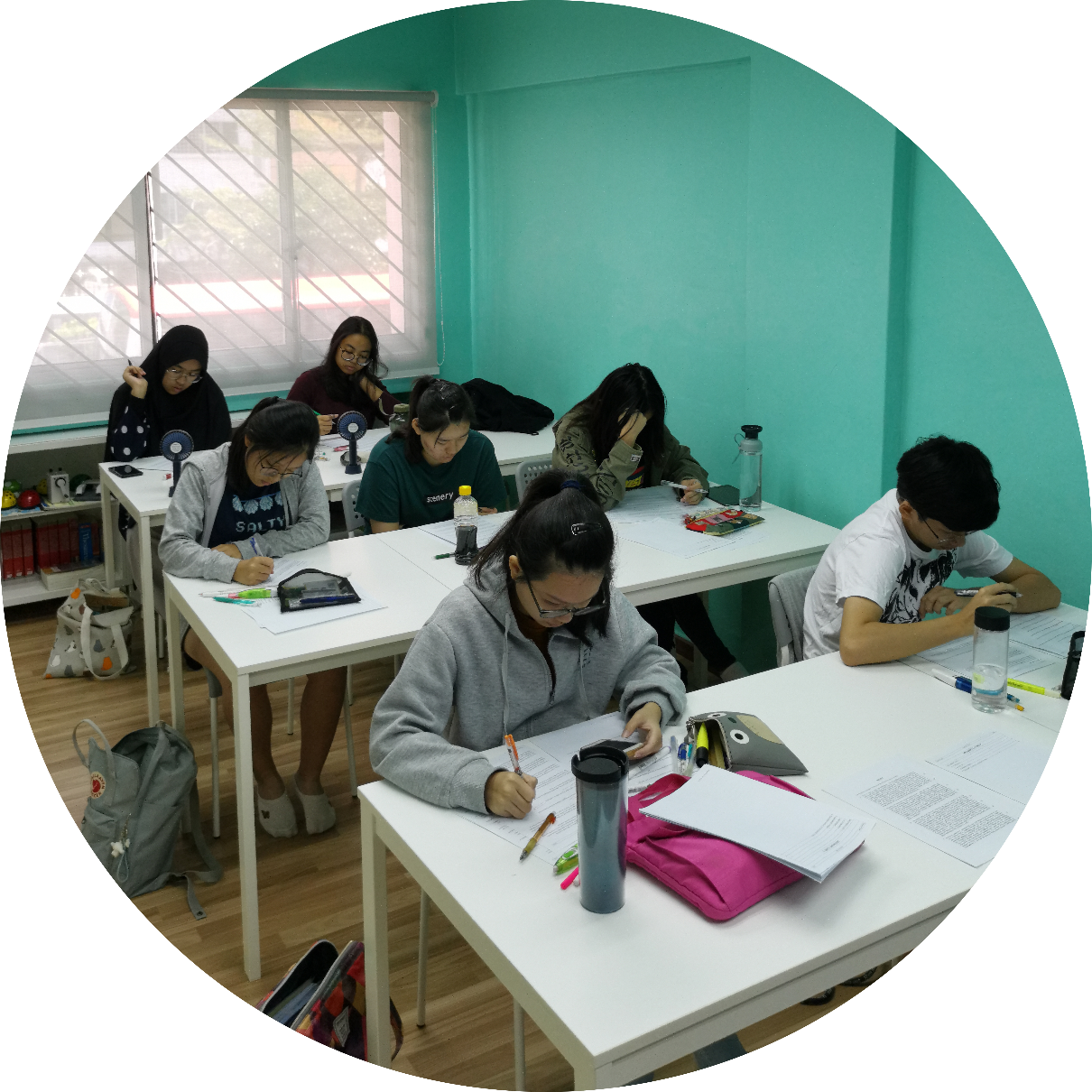 How we make a difference
We break down complex ideas into simple concepts

We take a systematic approach to learning that equips students with essential examination skills and answering techniques

We prioritise hands-on experiential learning over didactic one-way lectures

We provide extensive notes for revision and exam preparation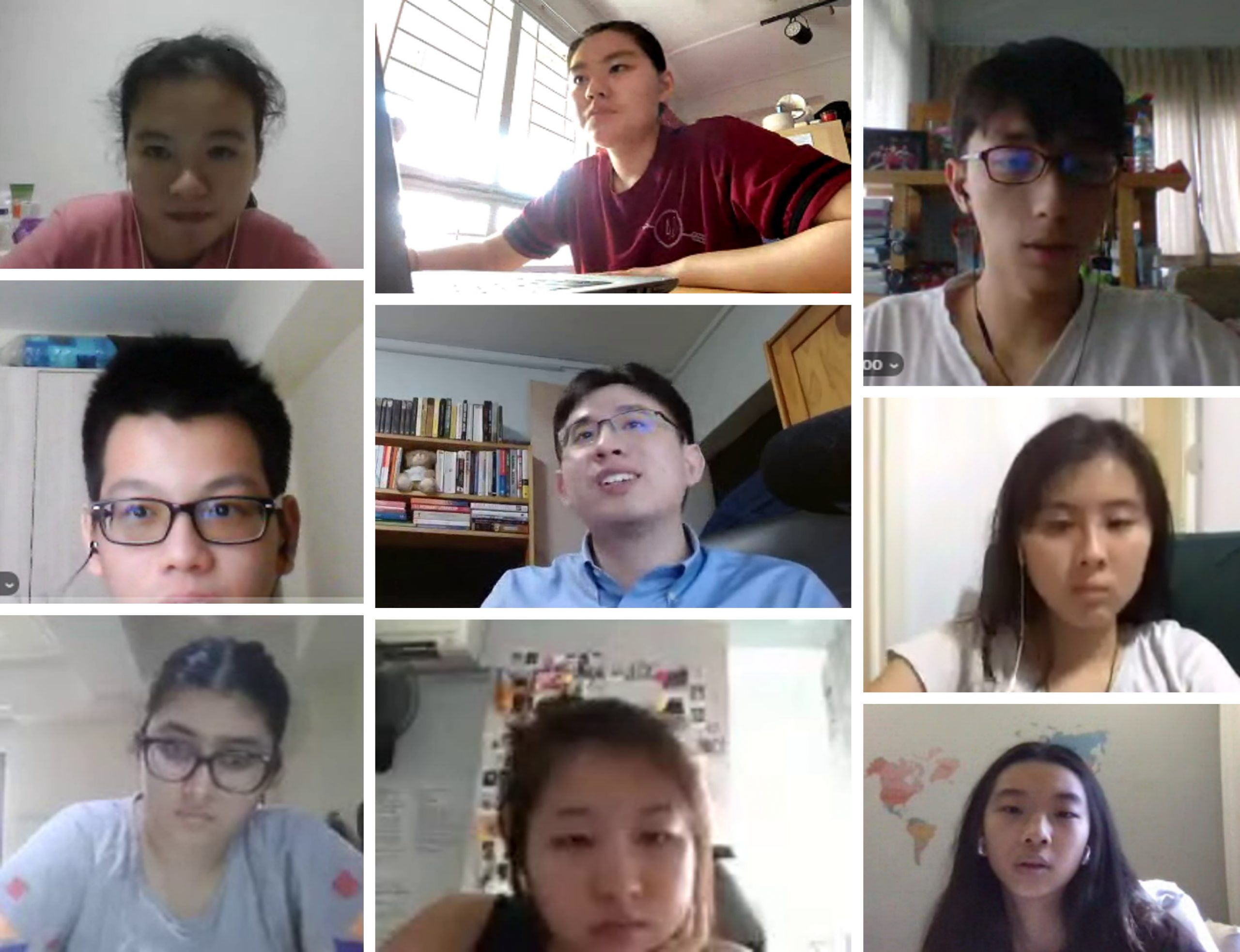 How we make every online lesson a success
We partner students in the learning process, engaging them through discussions and hands-on exercises

We encourage questions and always give students time to share their own views, helping them develop their confidence as critical thinkers

We support each student individually and provide personalised feedback
Top Five Questions
Is my A-Level General Paper grade important?
Liau Chuan Yi
2021-11-12T13:16:00+08:00
Absolutely. Although GP is a H1 subject, it is often used by university admissions officers as an indicator of a student's ability to cope with academic rigour and engage in interdisciplinary thinking—two of the most important requirements for success in higher education. Priority is thus always given to students who do well in GP.
In addition, a student's GP grade is used in the computation of their Rank Points (RP). Students who score well in other subjects but poorly in GP risk being denied admission to the university of their choice because they have lower RP.
You may have heard of stories of students who either had to opt for a less competitive course or retake the A-Level examination as a private candidate.
A student's GP grade does matter immensely.
Unfortunately, it is not easy to score an A. Only around 20% of students in Singapore do so every year. Students who are unable to perform consistently should not be surprised if they fail to score an A for the A-Level General Paper examination.
Here at GP Tuition, we strive to ensure that none of our students encounter such a situation.
In 2021, we achieved exceptional results with 97% of our students obtaining either an 'A' or a 'B' grade.
This was made possible through our structured and systematic approach to learning, the intellectual stimulation provided through interactive and engaging classes, and the close guidance and support we offer each student at the individual level.
Ultimate Track Class
The Ultimate Track class is the main GP class. We cover all essential skills and concepts for GP in this class. The classes will include hands-on exercises, discussions, guided practices, notes, materials, examples and everything students need to get an A for GP.
Case Studies MasterClass
The Case Studies MasterClass focuses more on current affairs issues and key global events that are especially important for GP. The case study approach is interdisciplinary in nature and provides more room for non-exam-driven discussion and analysis. Notes will be provided as part of CSMC as well. Students who are unable to attend the Case Studies MasterClass for a particular week can watch the recording and read the notes on their own.
Pricing
Case Studies MasterClass
1 hour per week
Extended
Covers additional case studies in depth
Explore important issues and engage in interdisciplinary learning
Ultimate Track
2 hours per week
Core
Covers all 55 core GP skills and essential concepts for Paper 1 and Paper 2
Systematic approach with hands-on practices and interactive discussions
Combined Package
3 hours per week
Core + Extended
Includes both Ultimate Track and Case Studies MasterClass
Most popular option
Free upgrade
Sign up by the end of 2022 for a free upgrade to the combined package.
$280/month for both Ultimate Track + Case Studies MasterClass.
Enjoy BONUS access to all recordings, notes and resources from the start of 2022.
Note: Fees in 2023 will be heavily discounted as well for existing students.
Discount for FAS students
Students on FAS may apply for a discounted fee. Basic proof will be required.
Please contact us for more details.
Schedule for 2022 and 2023
Last updated: 12 Nov 2022
The Tues 8pm class will only start in Jan 2023.
More slots will be made available in Dec 2022 and Jan 2023.
Please contact us if you are unable to make it for any of the available slots. We will take your preferences into consideration when opening new classes.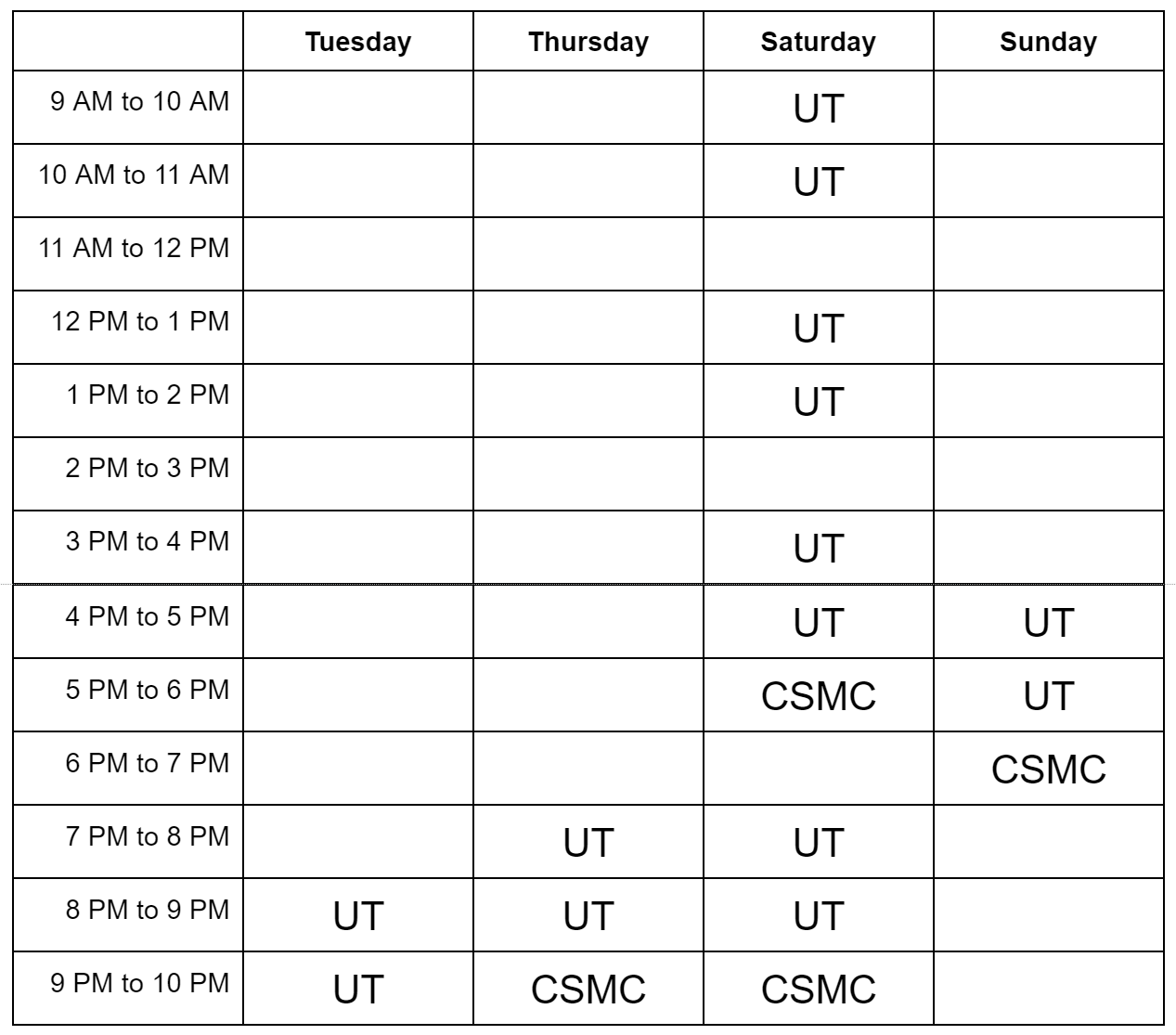 UT = Ultimate Track
CSMC = Case Studies MasterClass
Students who sign up for the combined package are entitled to one UT and one CSMC class per week.
Contact Us (Enquiries and Registration)
About Our Lessons
How are lessons conducted?
Liau Chuan Yi
2021-11-12T15:19:25+08:00
Lessons consist of a combination of short lectures, in-class discussions, and interactive exercises. We place heavy emphasis on student engagement and interaction because the studies have shown that students learn best when they are deeply invested in what they are learning. Students are also much more likely to develop an interest in the subject if they are active participants in their own learning rather than mere absorbers of information.
To facilitate student engagement and interaction, we make an effort that give each student an opportunity to participate in the discussion, whether verbally or in written form.
After classes, students are encouraged to clarify doubts and keep in close contact with Mr Liau.
About Online Lessons
Why aren't you offering physical lessons?
Liau Chuan Yi
2021-11-12T15:19:48+08:00
Our students have expressed an overwhelming preference for online classes for a few reasons:
More alert in class because they are less exhausted from travelling
Greater convenience and easier to fit into their busy schedules
Instant marking and feedback can be provided online during classes
Able to ask questions directly via text messaging in class
Unique learning experience with Mr Liau
As such, we have remained 100% online since March 2020. We intend to continue with online classes for now.
In fact, our online classes have proven to be equally, if not more, effective. Students who attended online classes did well with 97% of them scoring an A or a B for the A-Level examination.
How are materials provided through online lessons? Will printed materials be provided?
Liau Chuan Yi
2021-11-12T15:19:47+08:00
The materials will be uploaded to our Learning Management System. Students can access the notes and materials at any time, download them and even print them out. However, as there are a lot of notes and materials, we will not be printing them out for students.
During the class, all work is submitted and marked online using Google Docs. Students have generally found this to be a superior approach for their learning compared to using pen and paper, then taking photos of their work and uploading the photos.
Extensive notes are provided both in class and after class.
How effective are online lessons? What happens if the student is unable to focus online?
Liau Chuan Yi
2021-11-12T15:19:36+08:00
We have been conducting online classes since the end of 2019 and have pioneered innovative methods for keeping students engaged. As our classes are conducted live, students are kept on task by the teacher, Mr Liau.
All our students who took the A-Level exams in 2020 were taught online for almost the entire year. They outperformed previous cohorts. 97% of them attained 'A' and 'B' grades.
We have thus remained 100% online because our students have indicated a preference for our online lessons and because they have continued to achieve stellar results.