Schedule for 2022 and 2023
Last updated: 12 Nov 2022
The Tues 8pm class will only start in Jan 2023.
More slots will be made available in Dec 2022 and Jan 2023.
Please contact us if you are unable to make it for any of the available slots. We will take your preferences into consideration when opening new classes.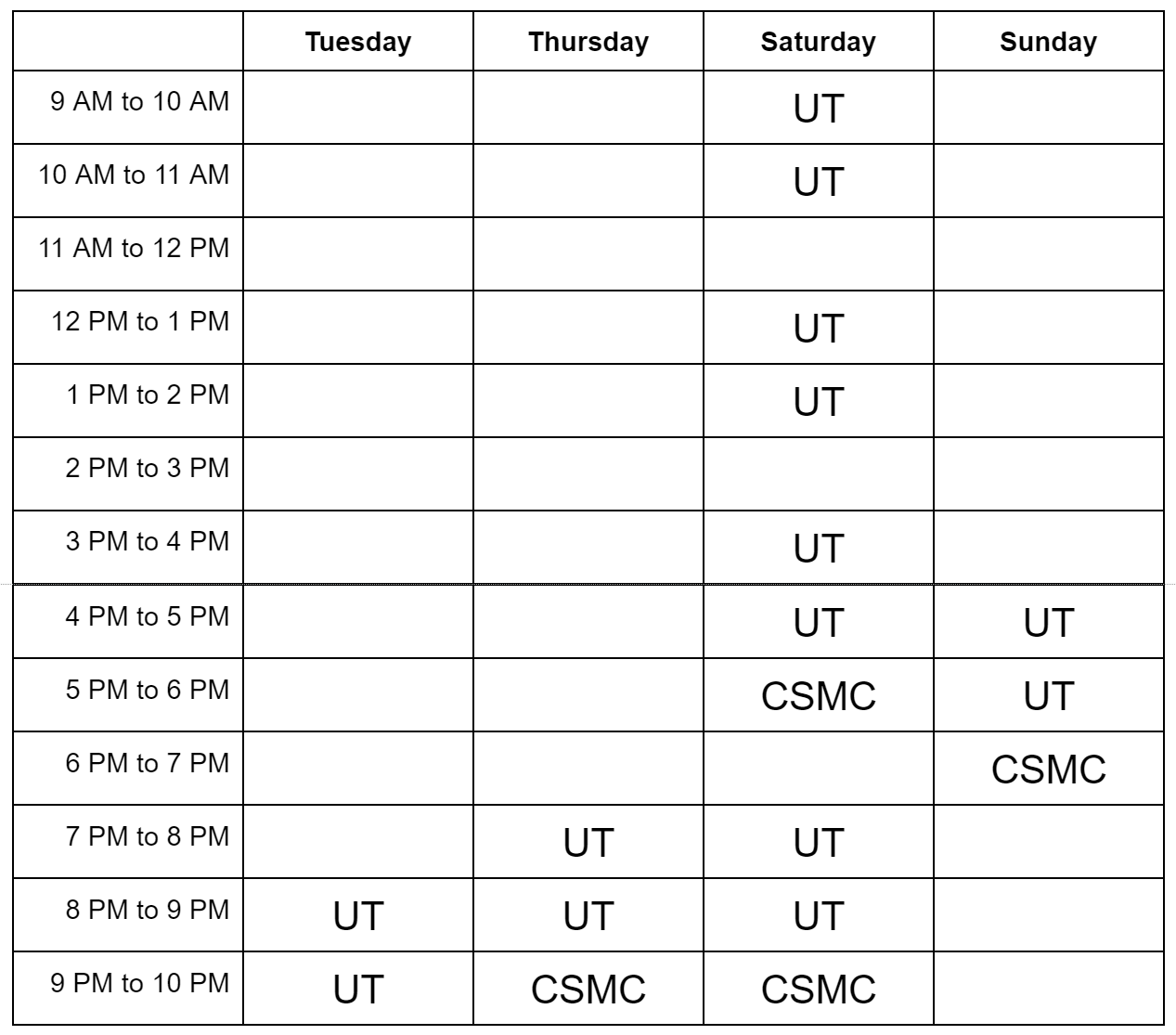 UT = Ultimate Track
CSMC = Case Studies MasterClass
Students who sign up for the combined package are entitled to one UT and one CSMC class per week.
Tuesday
9pm – 10pm
GP
Case Studies MasterClass
Wednesday
Thursday
8 – 10pm
GP
Ultimate Track
Friday
8 – 10pm
GP
Ultimate Track
Saturday
10am – 12pm
GP
Ultimate Track
3pm – 5pm
GP
Ultimate Track
5pm – 6pm
GP
Case Studies MasterClass
8pm – 10pm
GP
Ultimate Track
Sunday
4pm – 6pm
GP
Ultimate Track
6 – 7pm
GP
Case Studies MasterClass
Contact Us (Enquiries and Registration)