Testimonials
What our students say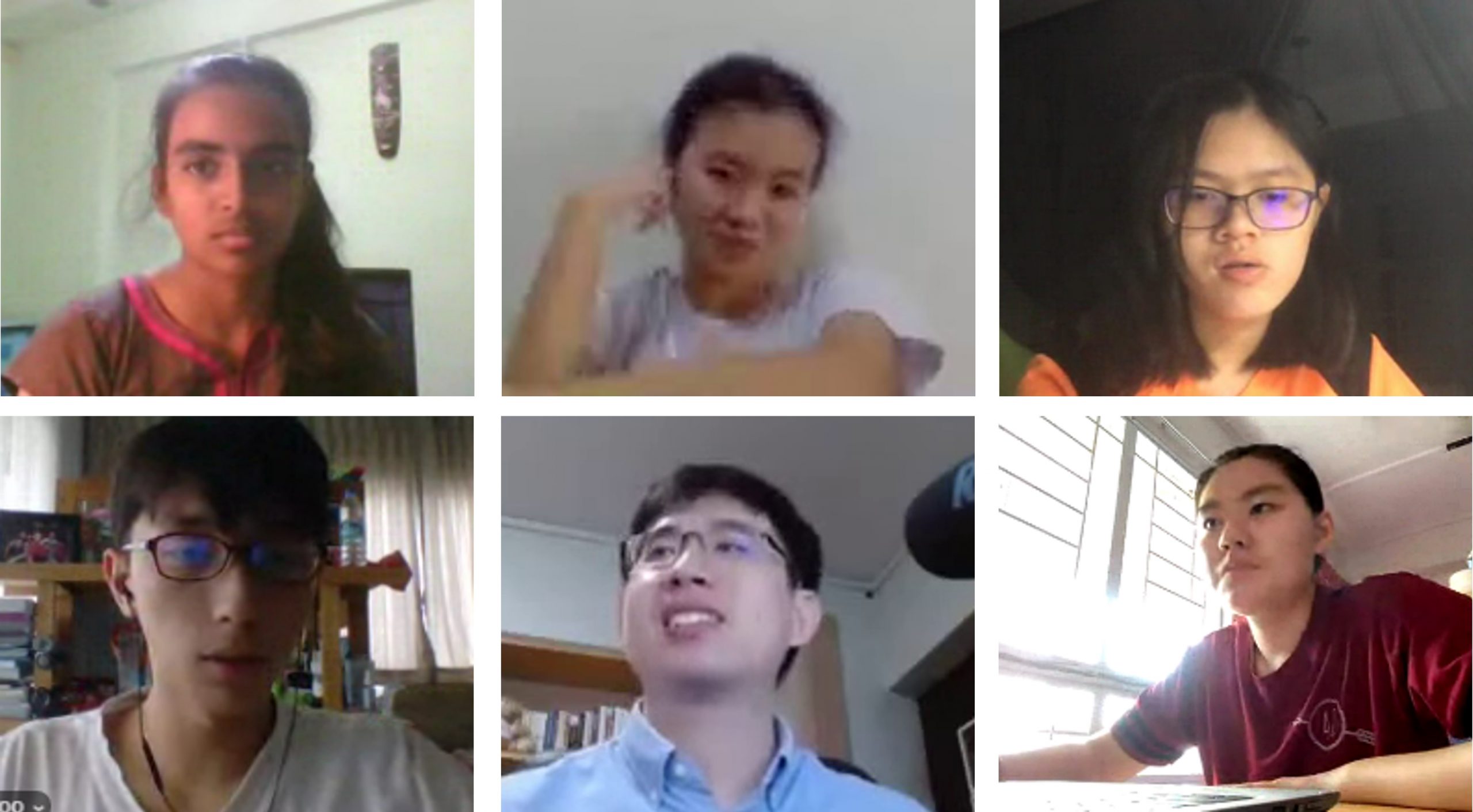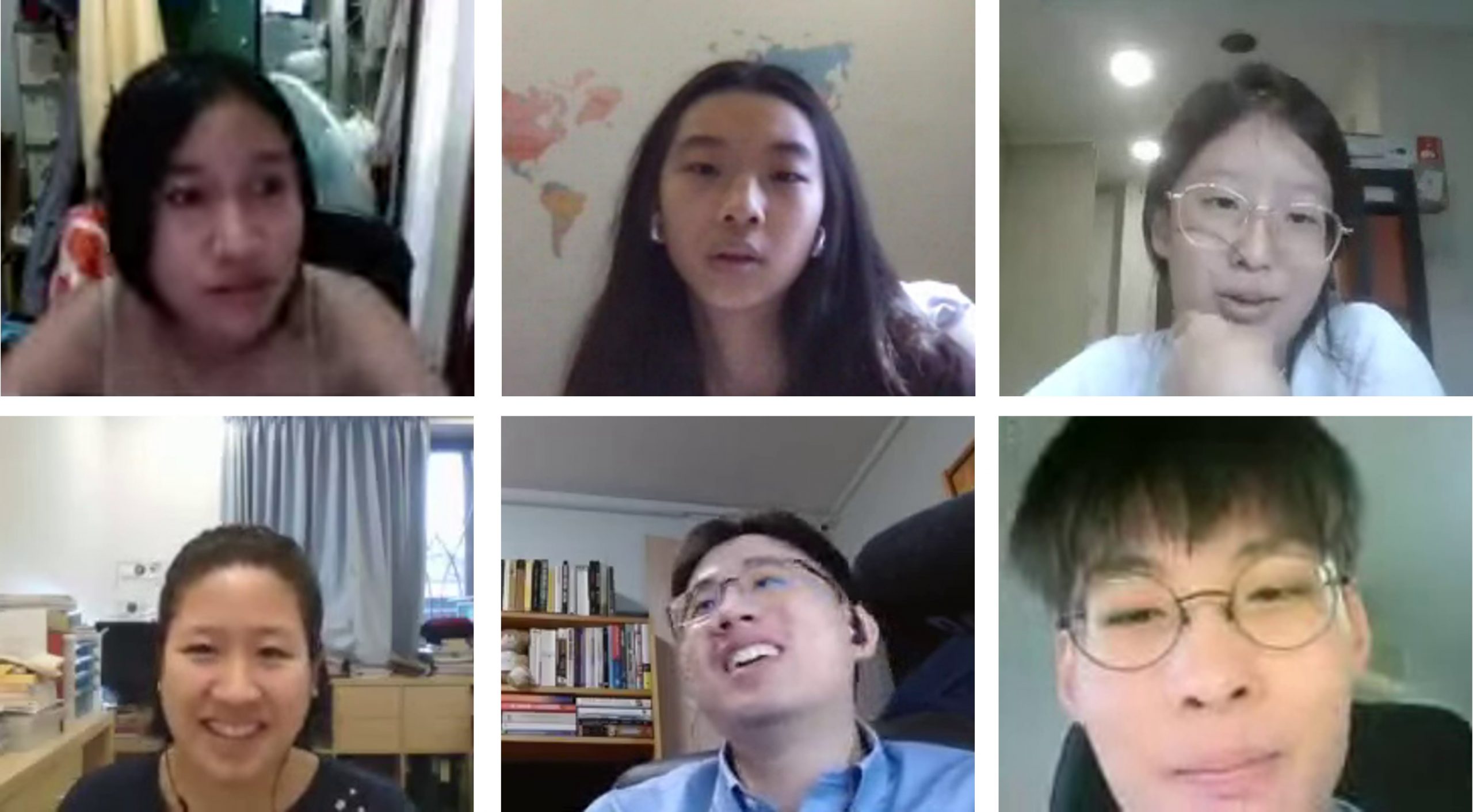 Classes with Mr Liau always bring fresh insights that have never crossed my mind during my self-study or even during GP lessons in school. He always challenges me to stretch myself and deeply explore conventional topics and issues that are usually only superficially discussed in school. The weekly materials he provides, called "Readabee", are full of new ideas and content which prove to be very useful in brainstorming for essays.

Mr Liau's strong foundation in the fundamentals of logic (such as arguments and premises) helps me to hone my reading and writing further. His strong sense of logic also helps in analysing passages, questions and complex issues clearly. His excellent language abilities have likewise enabled me to refine my writing to write more clearly and concisely.

He pushes my intellectual limit and inspires me to take an interest in the subject and in current events. With his help I am more confident of my GP exams in my A levels.
General Paper was a tedious and boring subject for me in JC1, I had no idea what I was doing and basically scraping through JC1 exams. Until I attended Mr Liau's GP lessons which were very engaging despite having lessons online. The issues we covered were very intriguing and the discussions we had were always mind-boggling and fun. Through his lessons then I realised my interest for GP. Mr Liau himself is also very patient and passionate about his teaching and always make an effort to be available to students whenever the help is required.
Before joining The Mustard Seed, I was scoring an 'E-grade' for General Paper. After weeks of discussion about current issues and brainstorming on essay plans, I'm glad to have improved to a 'B-grade' at the A-levels.

I am truly grateful for Teacher Chuan Yi's conscientious effort to put together weekly Readabees (Set of compiled articles about current issues). Having it as an online version made it convenient and this fueled my drive to start reading to find out more about what is happening around the world. This allowed me to draw examples I have read from these articles to my essays/application questions. I was also able to learn from the different writing styles of the authors to modify the tone or approach of my essays to suit the topic better.

All in all, I am really appreciative of the hard work Teacher Chuan Yi put in to make every lesson an engaging and fruitful one!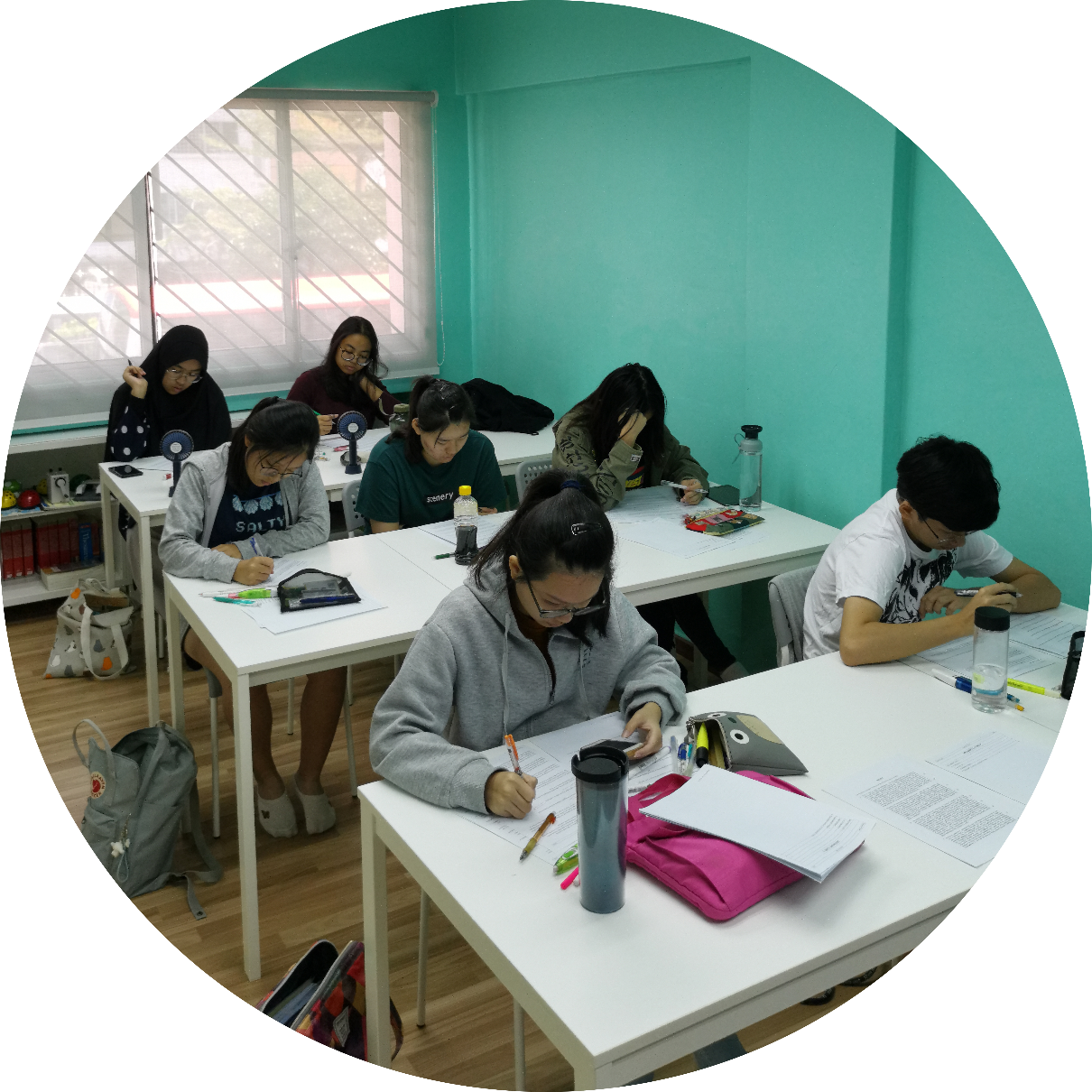 Lessons are really helpful, teaches me how to think more critically and be able to brainstorm properly. Learning from case studies are not only interesting but also give more in depth insights to problems. It also helps with memory cause… its easier to remember stories than to memorise facts.

Even though gp is a very hard to score topic, I enjoyed the lessons a lot as it widens my knowledge. Classes were able to widen my perspectives. I also was able to find out about what's going on Singapore which assisted me a lot.

Overall, classes were great and always enjoyed them, was a bit shy at the start but i grew confident with my points as times passed. Absolutely no regrets !!
During GP lessons, every student is given meticulous care and Mr Liau caters relevant solutions to specific problems each student faces for GP.

Mr Liau is dedicated to prepping his students with utmost general knowledge. He intends for us to possess a greater understanding of the ongoing issues and opinions that we discuss and write.

Through such a method, we are able to write out our own personal take, add in comprehensive examples to substantiate our points. Take for instance, through Mr Liau's notes, I am able to discuss many topics in essays extensively, ranging from the environment to societal issues. My essay marks eventually improved over time through continuous practice and amendment as guided by Mr Liau.

I am grateful for his assistance throughout such a stressful period of JC life!
Mr Liau is very knowledgeable about GP topics and current affairs. He provided me with plenty of resources that helped me keep up with what's going on around the world as well as good examples that I could use in my essays.

Through active discussions, Mr Liau always guided me to see things from a different perspective which allowed me to elaborate on my arguments in essays. In order to help me improve my comprehension, besides standard answer keys, Mr Liau has his own answers for all the comprehension practices. His answer keys often provided simpler, more straightforward explanations which allowed me to see more clearly where my mistakes were.

His lessons were very effective in helping me improve my ability to read and write. It was a fun journey studying GP with his help.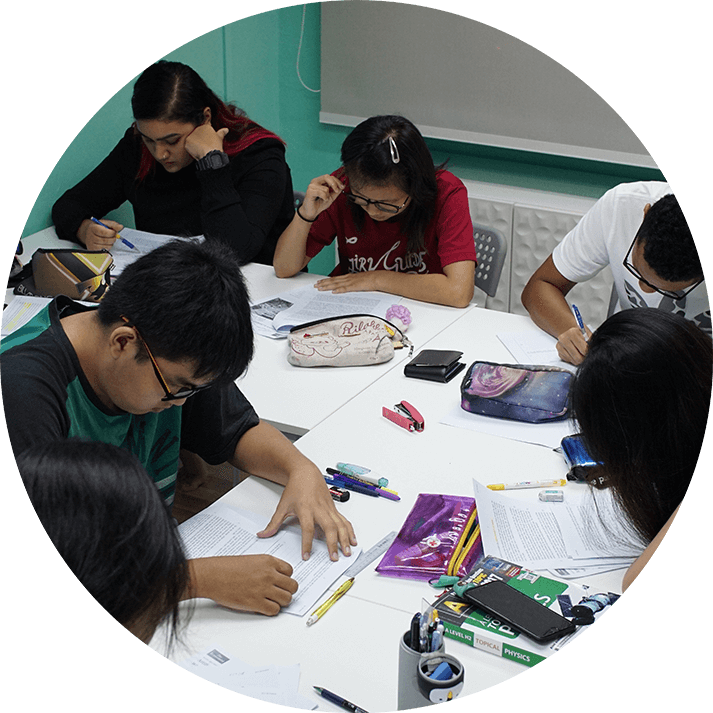 I found My Mustard Seed through some online searches at that time I couldn't really afford proper tuition prices given JC rates being ridiculously high. But My Mustard Seed was quite affordable and the online lessons meant it was easy for my time management. One thing that stuck with me was how engaging and simplified the lessons were. I never really liked GP and I was never really the person to be able to write an essay properly as I could never gather my thoughts in a concise manner. The teacher somehow solved that for me. He managed to break down overwhelming essay questions into simpler parts so that all the answers become more structured and accurate. The brainstorming methods as well as all the already researched examples made me really happy as I was too lazy to search things up on my own.
Thank you for your guidance while I was in your GP tutoring sessions. I always like hearing what you think about issues during lessons because they can really get interesting and it's a fresh perspective for me for most times. I actually do enjoy GP because I get to understand our current world better, so thank you for all the things that you share with us during lessons. Your enthusiasm about the world and the issues pushed me to think more about what's happening, rather than just take things in as it is. I really appreciate how flexible you are with your lessons too. Thank you for your effort in helping me for my GP and always being keen to help.
Tuition at My Mustard Seed has always been enjoyable for me, with caring teachers and friends that made my learning experience here a very fulfilling one.

The classroom experience has always been a relatively open one, where we hold discussions about various topics and are free to express any opinions we have.

This has greatly broadened my perspectives about the world, giving me deeper insights on how the world functions and how one thing impacts the other.

Through the various discussions and guidance provided, not only have I improved on my language skills, but also in my common sense, which have benefitted me greatly in General Paper.
Mr Liau is a dedicated teacher who is clearly passionate about teaching. During his class, I had learnt much about Singapore and had learnt useful techniques to tackle my GP papers.
I think the discussions in the lessons are deep and they help me understand real world issues much better. Despite it being online, it is actually engaging and fun 🙂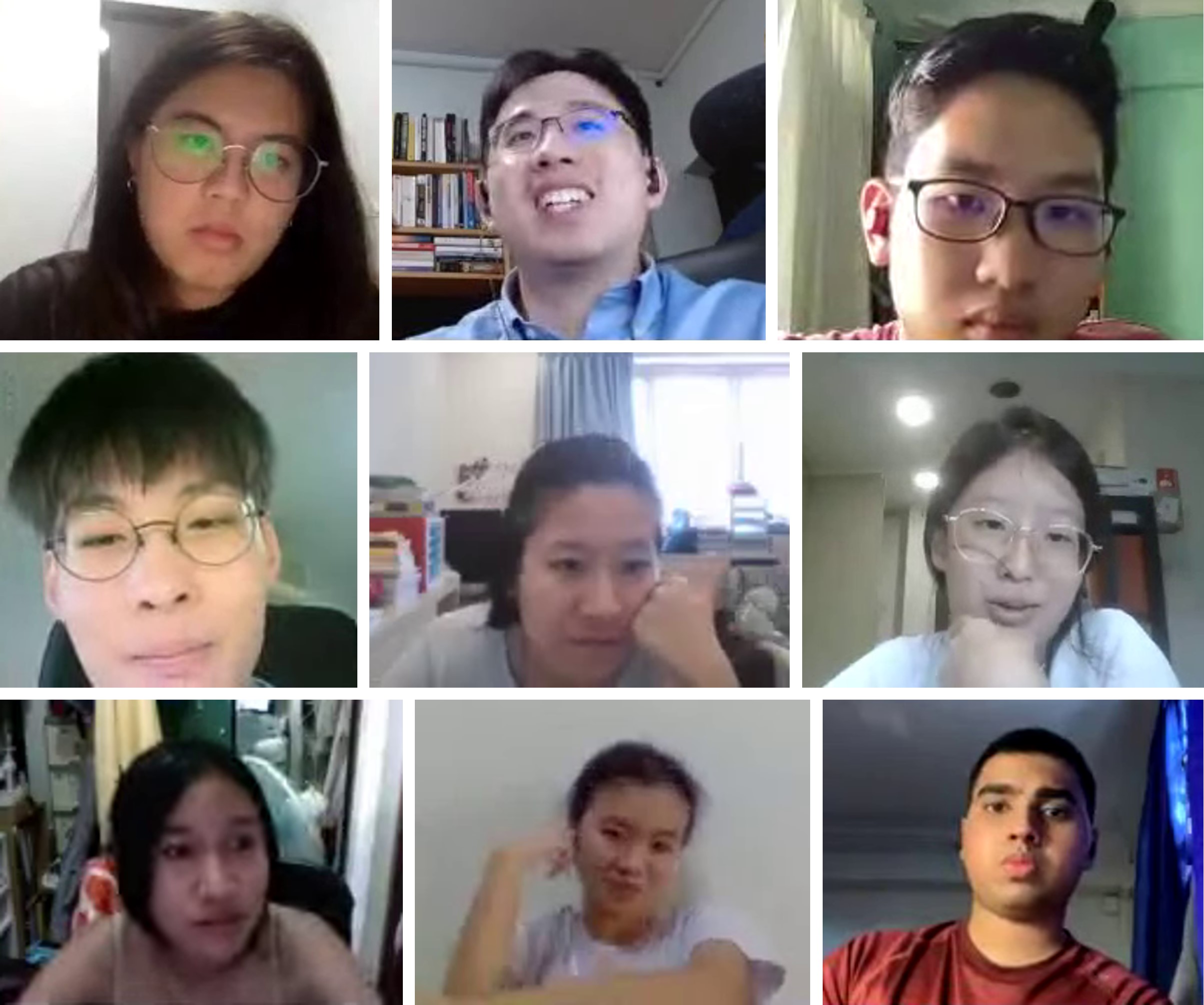 Mr Liau has always been extremely dedicated in teaching me. He constructs his lesson in a clear and comprehensive manner, making them easy to follow. He taught us writing, comprehension and paraphrasing techniques which are very useful. Besides, he always takes the effort to give us detailed feedback on our work to help us do better. Moreover, he is always very patient and encouraging such that I can always consult him about areas I am unsure of. Under his guidance, I became more confident in GP and improved greatly over the months leading to the exam. Eventually, I got a 'C' grade in the paper, not the highest but I believed that I did my best with the help of Mr Liau. Thank you Mr Liau!
I joined Teacher Chuan Yi's class since J1. His lessons really helped me a lot in my schoolwork. His explanations are detailed, allowing us to understand current issues that are happening around the world.

Teacher Chuan Yi is also a very thoughtful teacher as he will provide us with a long list of articles every month in order to buck up our content for the GP subject and keep us updated as well. The articles that he found were extremely useful and can be used in either our essays or AQ.

With his lessons and explanations, my grade for GP has improved a lot.
Teacher Chuan Yi. Definitely very easy to clarify doubts. Patient enough for a whole lot of questions. Provide lots of reading resources for us.
Despite having only attended a few lessons, I can already feel the caring atmosphere in this tuition centre. Lessons with Teacher Chuan Yi is always fun. I have learnt a lot and I am now interested in GP, which I felt was a boring subject before I joined.
At Mustard Seed, I am able to master English in a very welcoming and homely environment, with the help of Ms Wong and Teacher Chuan Yi, who put in their utmost effort for every lesson. Every lesson not only teaches me how to improve academically, but also allow me to become a better person.
I feel that the lessons were very interactive and it offered a lot of in depth knowledge and concepts to use which helped me in my content knowledge. The lessons were fun and was very interesting to have discussions during lessons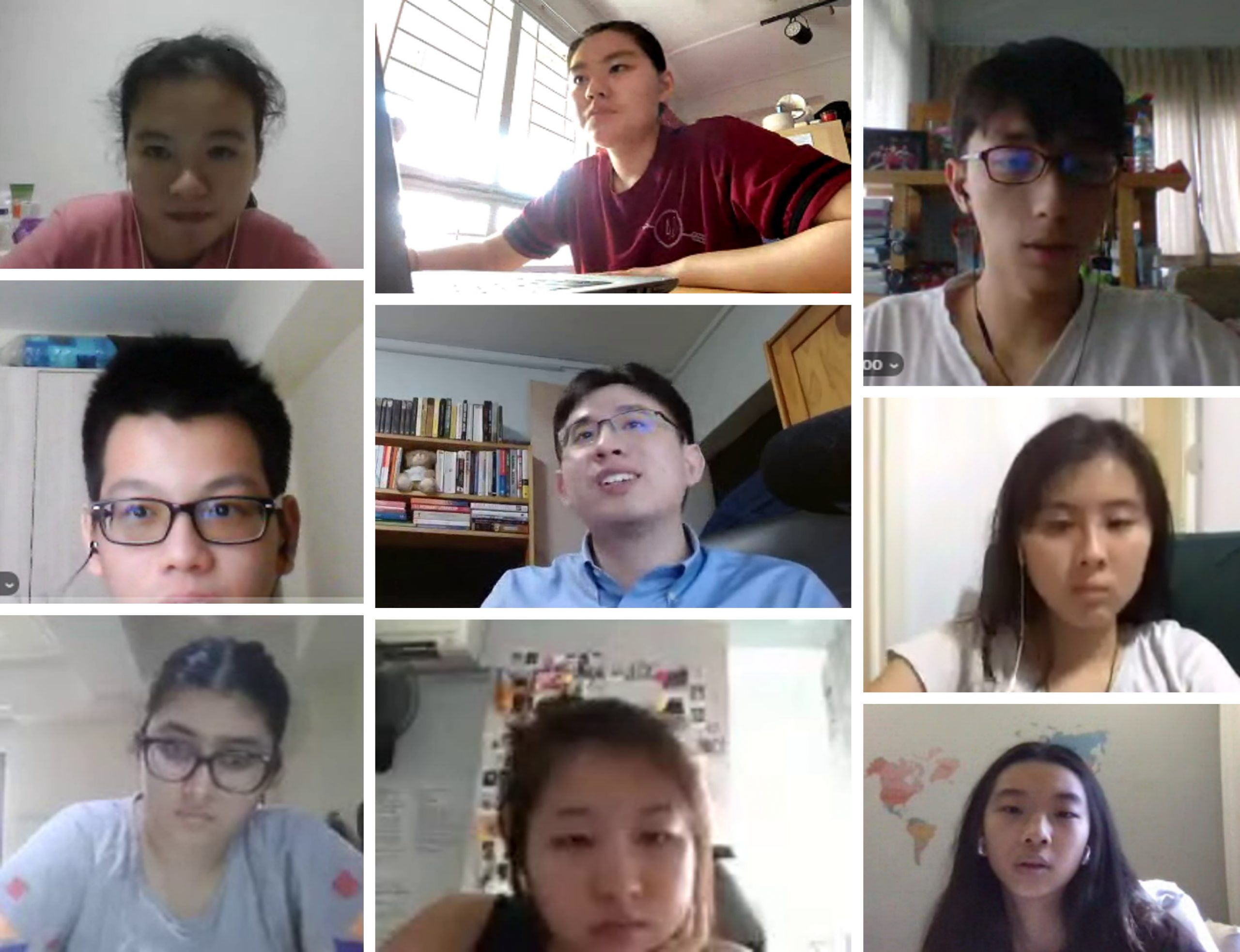 Mr Liau's lessons are extremely insightful and fun. Mr Liau is extremely friendly and ensures that every student participates. Classes are still extremely beneficial and interactive despite it being on Zoom. Fret not as the lessons will surely broaden your perspective on the world. He is one of a kind I do not regret joining his classes.
Thank you so much for your guidance in GP for the past two years. Your lessons are always fun and informative and I really really enjoyed them!!
You're always so encouraging when i need it most! Thank you for all the help so far. I really enjoy your lessons and I think you should know that you're a great great teacher.
Despite a short 1 or 2 months with Mr Liau, my GP improved tremendously, enabling me to be more confident during A-levels. I went from the usual D or E to a B, making me really happy within a short period of time. Mr Liau taught me comprehension techniques which allowed me to tackle questions regardless the passage, and also went through content for the various essay topics I wished to focus on. All these combined with his friendly approach and interactive teaching style made me enjoy learning GP, not seeming like such a chore. Thank you so much Mr Liau for all the help!
I enjoy having discussions during lesson because it exposes me to the different perspectives surrounding a certain topic. Also, I truly appreciate the constructive feedback and resources provided by you as it makes my revision more efficient.
I looked forward to attending Mr Liau's lessons because he, in my opinion, understood what GP is all about. He did not emphasise the use of rigid formats in essay responses and was open to interpreting questions in different ways. More importantly, he trained my ability to analyse and understand questions in a logical manner. I don't think there's always going to be a "fixed" answer to essay questions and even some comprehension questions. Recognising this is important to do well in the subject. I'm glad that Mr Liau reinforced this idea through his lessons and increased my appreciation for the subject as a result.
Mr Liau has been a very engaging teacher. I enjoy his structured lessons a lot. He provides very good materials and explains GP concepts very well. I used to think that i have to memorise GP examples but after his lessons, I learnt to internalise examples and use them when appropriate. I would definitely continue to read up on news even after A Levels!
I really enjoyed GP lessons with you because the lessons are always well-planned and all the discussions in class are very in-depth. I really like the way the mms portal is being used, to conduct lessons, watch past lessons recordings, and there are so many useful notes and articles being updated frequently available for me to read outside of class. You always ensure that classes are fun and enjoyable for us despite it being held online by making sure everyone participates in the discussion and through using interactive tools online during the discussions. GP classes in mms really helped me to not only improve on my GP but also to enjoy the process of learning GP :)) and lastly I don't regret joining mms at all because you really offered me so much more tips and ways to improve my gp than my school can offer
Lessons with Mr Liau are extremely engaging and interactive, and his relaxed teaching style offers an environment for his classes that actively encourages discussion and outspokenness. This, along with his comprehensive lessons and individual feedback, also often prompted me to engage in critical thinking even outside of lessons. The notes and articles provided also include extensive real world examples that I often found relevant for my essays, which helped me improve and eventually score an A in GP!
Mr Liau's lessons were always informative and up to date. His lessons expanded my worldview across subject matters and made me understand more about public affairs. Before his lessons I found myself to be struggling for GP as I did not have many examples to write about on the subject matter. When I first joined My Mustard Seed, I was honestly a bit intimidated by the vast knowledge some of the students had. However, after some time, I learnt to appreciate how Mr Liau encourages discussion in his lessons as I learn from others' viewpoints and perspective on how my peers have on certain issues. I recommend My Mustard Seed as I benefitted a lot from it and felt that I've improved significantly during my A levels in 2021. Thank you Mr Liau!
Lessons covered the essentials for the A-level. Lessons and notes provided were concise and easy to follow. Tutor was willing to answer queries beyond curriculum time. Overall a good experience that helped me better my general paper grade from prelims to A-level.
The lessons were very informative and interactive despite it being online. I personally appreciated the review of the work I did and tips to help me improve by Mr liau.
I enjoy having discussions during lesson because it exposes me to the different perspectives surrounding a certain topic. Also, I truly appreciate the constructive feedback and resources provided by you as it makes my revision more efficient.
I have learnt a lot from Mr Liau at My Mustard Seed. Mr Liau would always make his lessons interesting by showing us videos and articles. He would also make jokes to keep the lessons light hearted. I found the essay outlines we did especially helpful as they allow me to have a clear idea of what I am writing. As such, my grades improved from a D in prelims to a B in A levels.
General Paper is an useful and crucial subject and Mr Liau helped me recognised that. Through his lessons, I found interest in global issues in the world that is happening around us. In addition, I feel that I have become more critical in my thinking and my knowledge on those issues had deepened. The lessons were both structured and flexible. Structured in the sense that there is a clear overview of what he will be going through in the lesson and flexible in the sense that the students were allowed to finish the tasks at their own pace as long as they finished by a specific time. Mr Liau also offered his guidance in and outside of class that made the students feel comfortable to approach him when they are in doubt. The programmes arranged by Mr Liau in preparations for exams, such as weekly comprehension practices, comprehension and essay workshops, were of great help as well. I feel that through his lessons, I have matured much in terms of my thinking and ability to comprehend issues. Thank you Mr Liau.
Mr Liau made learning GP fun although I really hate the subject. :') He gives clear explanations even for abstract topics and always shows us how we can use the same example for different arguments or across different topics. Thank u for helping me! (P.s: your dog is cute please don't eat it)
The many discussions during lessons helped me gain different perspectives about issues which made lessons very interesting and helpful. Mr Liau is very friendly and his lessons are engaging with the stories he shares. It does help with remembering some examples during tests.
Mr Liau's lessons are always enjoyable and highly informative. He exposes us to a plethora of current issues both globally and locally. Using case studies and having us answer questions about them helps me to develop a more in depth understanding about these issues. This makes it easier to remember than just memorising facts. Mr Liau has also encouraged us to explore a variety of different topics during lessons where we get hold open discussions and freely express our ideas and opinions. Through Mr Liau's guidance, I have learned to shape my arguments better, as well as look at things from a different perspective to think more critically and be able to generate ideas in a more coherent manner. His lessons have really helped me to broaden my knowledge and improve on my skills. Thank you Mr Liau for your dedication and patience, you're a great teacher!
Contact Us (Enquiries and Registration)