2022 June Holidays Crash Courses
Dear students and parents,
We will be conducting the full MMS GP Ultimate Track Crash Course during the upcoming June holidays.
These classes are optional. (Regular classes will proceed as per usual.)
Fees are subsidised for students who are already registered with us.
If you wish to sign up for the crash course classes, simply fill up the form here and make payment to confirm.
Recordings will be provided for all of the classes that you register for.
If you have any questions, please feel free to reach to Mr Liau at 91781642.
Alternatively, you can email him at [email protected]
June Week 2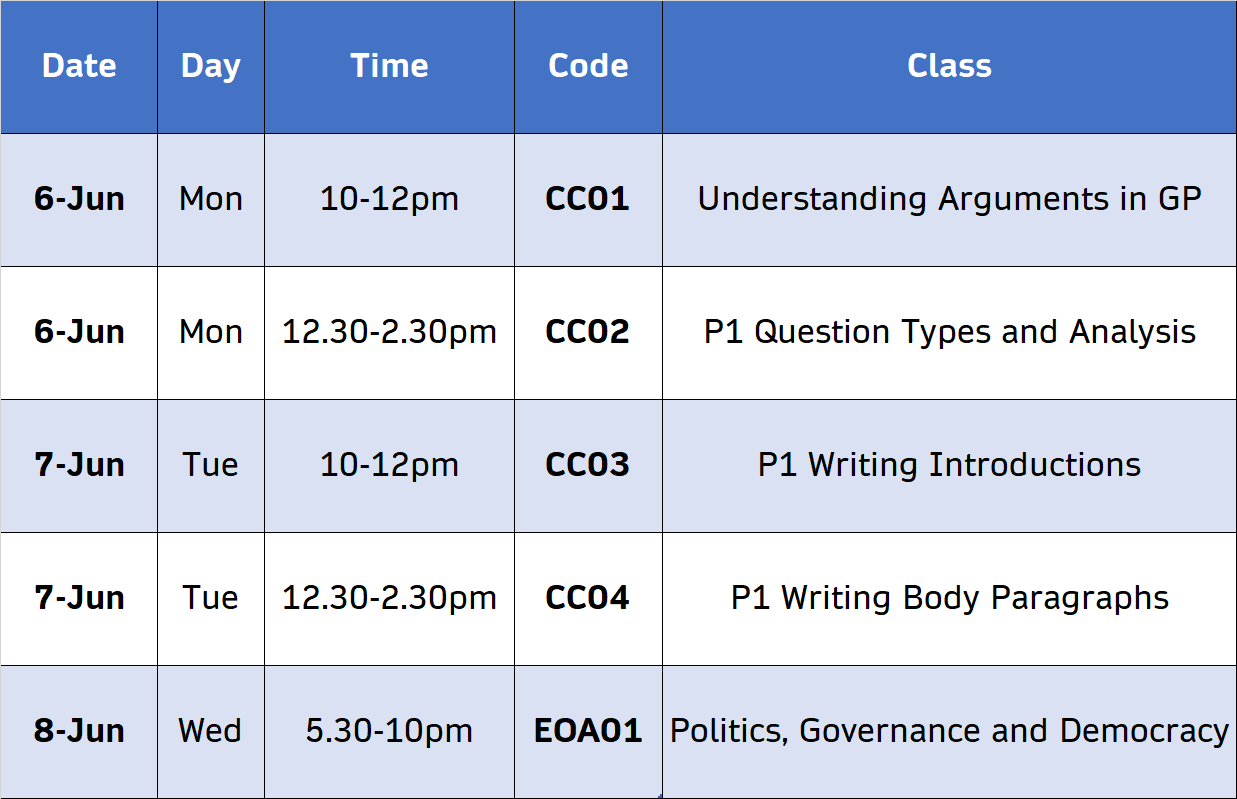 June Week 3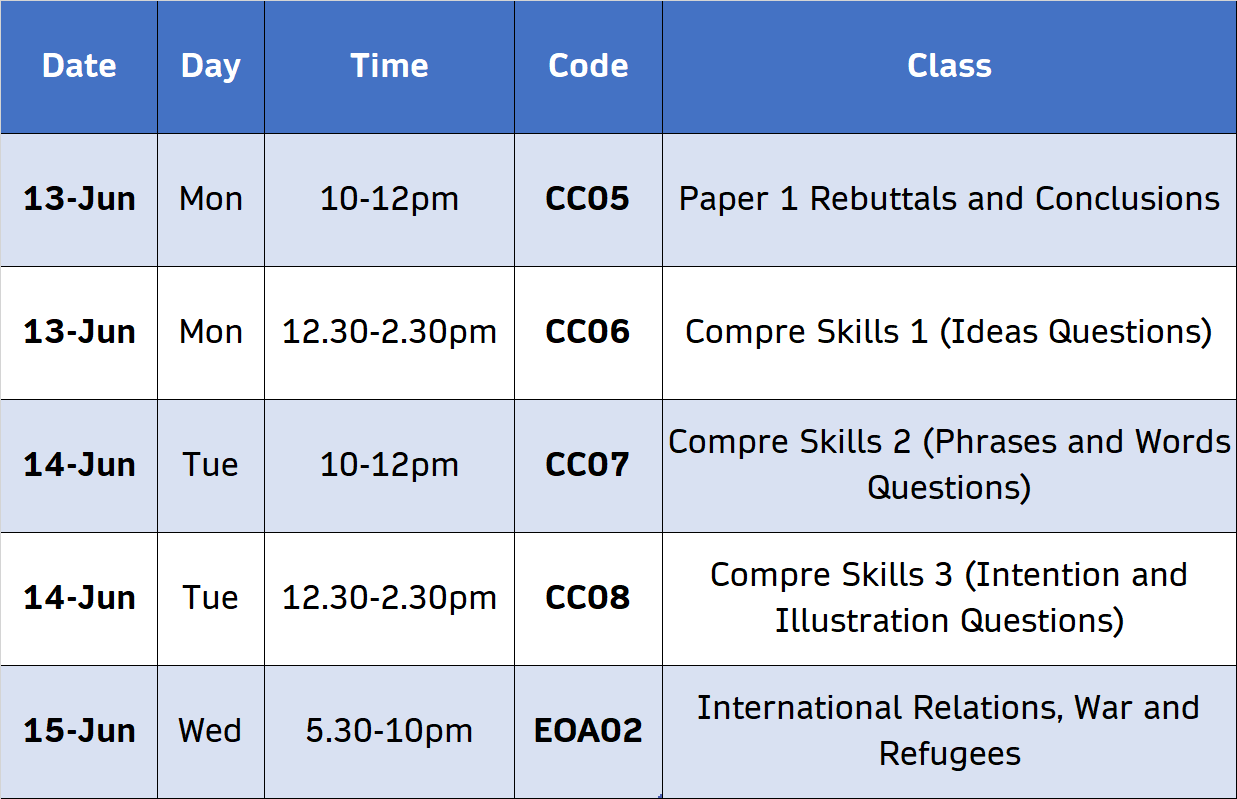 June Week 4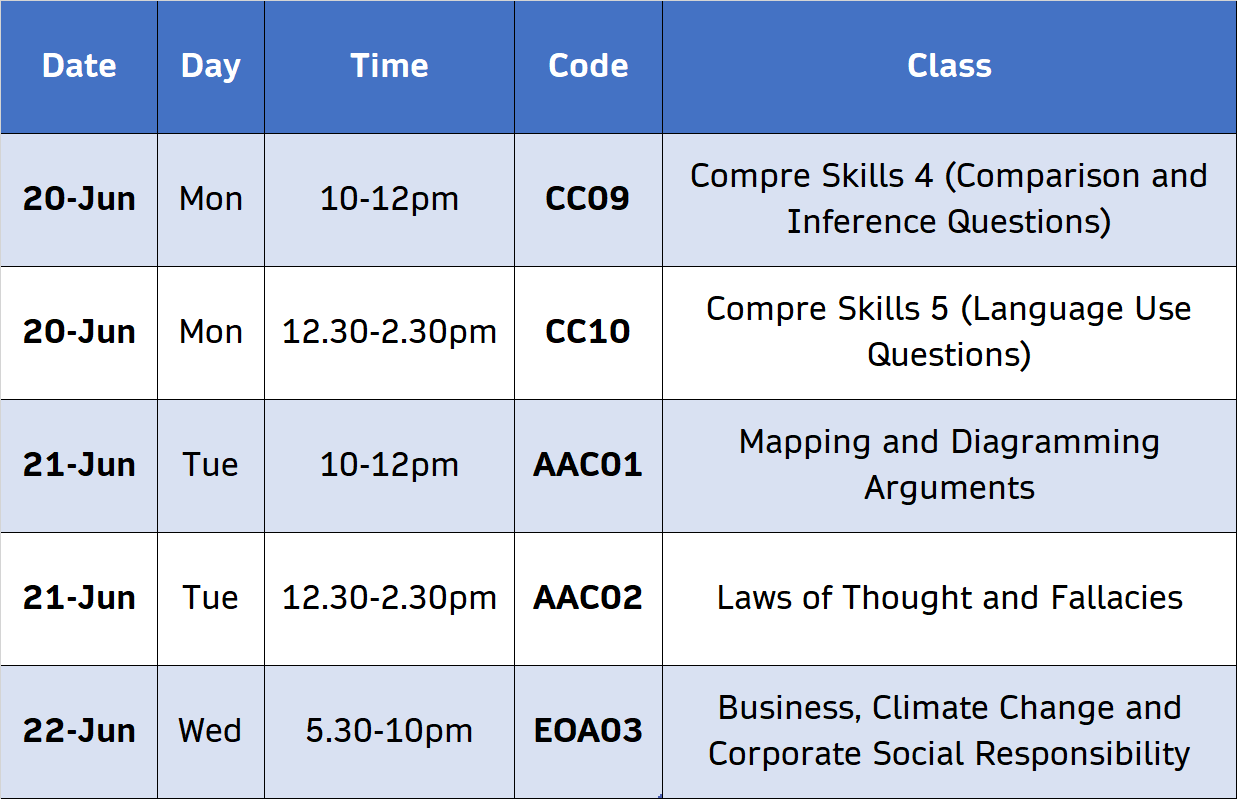 Duration
👉 Crash course lessons are 2h long
👉 Essay Outlines and Arguments (EOA) classes are 4h long (they count as 2 lessons)
Class format
👉 All classes are conducted live, online
👉 All classes are conducted as interactive, hands-on workshops
👉 There will be exercises to complete and students will have opportunities to ask and answer questions in class
Fees
👉 $70 per lesson for registered students
👉 $95 per lesson for non-registered students
👉 Non-registered students will receive a retroactive discount if they register for the regular lessons after the crash course classes.
Note: the EOA classes count as two lessons, so the fee is $140 for registered students and $190 for non-registered students
Payment details
Payment must be made before the lesson starts
Payment may be made directly via PayNow to 91781642
Alternatively, you may do a bank transfer to this account:
DBS Current Account
120-319186-4
How to join the class
👉 Classes will be conducted on our Learning Management System
👉 A laptop/PC with internet access is required for the class.
👉 The link to the class will be provided the night before the class starts.